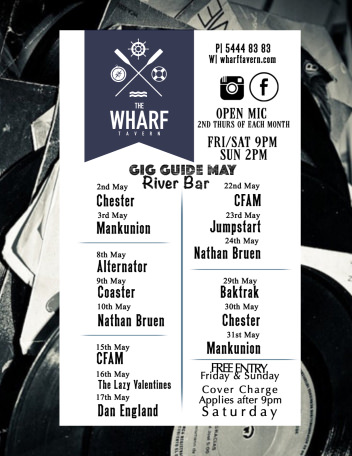 May Entertainment
GIg Guide
Each week through the month of May catch local musicians beating out the latest covers and original tunes in the River Bar.
FREE entry Friday and Sunday. Cover charge after 9pm on Saturdays. Friday and Saturdays acts start at 9pm. Sunday acoustic soloist starts 2pm.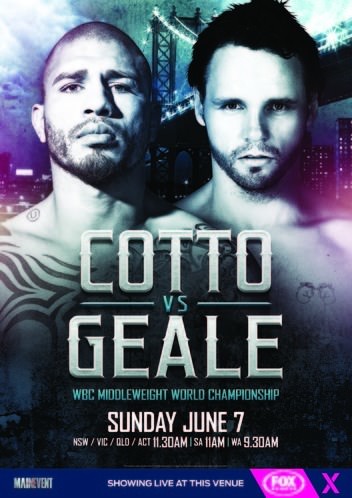 Cotto vs Geale
WBC Middleweight World Championship
WBC Middleweight Champion Miguel Cotto will defend his title against former Two-Time World Champion Daniel Geale in a 12-round main event.
Will Cotto carry on the championship title or will Geale defeat one of the biggest names in boxing history?
Don't miss the biggest match up for an Australian in years!
This is a FREE event
18+ Only - Photo ID required
NSW/VIC/QLD - 11.30am
SA - 11am
WA - 9.30am
Queens Birthday Long Weekend Entertainment
Buy Tickets Online
This Queens Birthday long weekend is going to be huge. Kicking off with Timmy Trumpet on the Thursday night tickets $15 available online @ Moshtix (click link below).
Flowing on to Saturday with Boombox Cartel & Pegboard Nerds. Rounding off the weekend with Hook 'n' Sling on the Sunday night. We told you it was going to be EPIC!
Tickets available at venue
Booking fee may apply
18+ Only - Photo ID required
Starts Thu 4th June
Ends Sun 7th June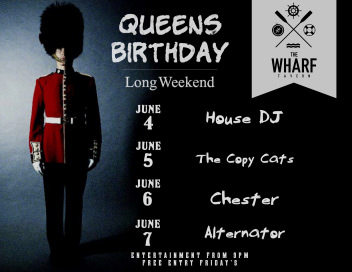 Queen's Birthday Long Weekend
If you have plans already cancel them.
This Queens Birthday Weekend at the Wharf is going to be one you will not forget. With a huge entertainment line up the weekend starts Thursday with our resident Dj, Friday will see the Copy Cats play, Saturday Chester will rock out, then Sunday we finish up with the weekend with Alternator.
See we told you MASSIVE!
FREE Entry Fridays. Entertainment starts at 9pm
18+ Only - Photo ID required
9pm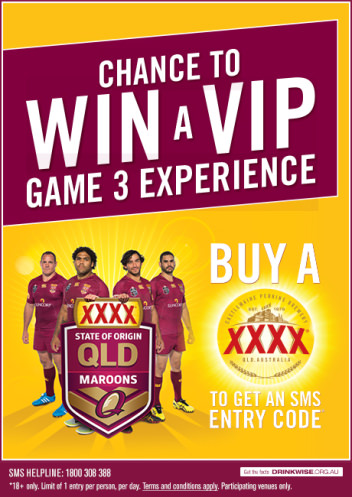 Win a State of Origin VIP Experience
Have your chance to win a VIP Game 3 State of Origin experience! Just buy a XXXX to receive an SMS entry code.
VIP Experience
Prize is valued at up to $5,000 for winner + 3 mates and includes:
Return economy airfares within QLD to Brisbane
2 nights at the XXXX QLD Maroons hotel
Airport transfers to hotel
Tickets to Game 3 Suncorp stadium
A Tour of the XXXX QLD Maroons sheds
Hold banner as the XXXX QLD Maroons run onto field
Draw: The draw will take place at 3pm on the 23rd of June, 2015. The first valid entry will receive the prize.
Customer receives SMS code when purchasing any XXXX Product.
Terms and conditions apply. Limit of one (1) entry per person, per day. Customer receives SMS code when purchasing any XXXX Product. Participating venues only.
18+ Only - Photo ID required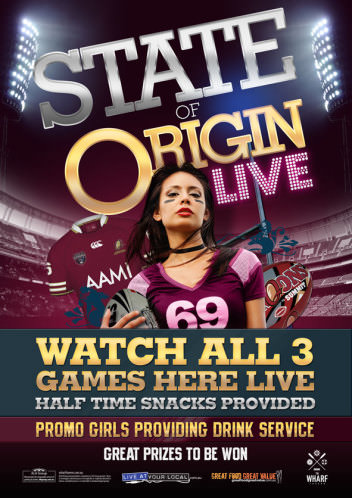 State of Origin
Live and loud
Catch all three games here at the Wharf Tavern live and loud with promo girls providing drink service. Half time snacks provided.
Game 1 - 27th May
Game 2 - 17th June
Game 3 - 8th July
Receive a footy double on the day of the game when you purchase a meal in the bistro and sports bar, winning double only valid if present on the night of first try score. Winning ticket wins $100 venue voucher and supporter package of their preferred team.
Other prizes and giveaways on the night. QUEENSLANDER!!
Starts Sun 7th June
Ends Sun 12th July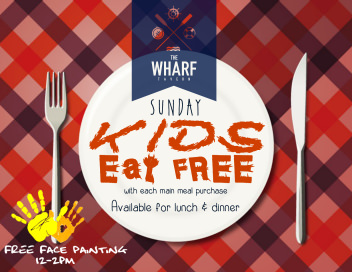 Sunday Kids Eat Free
The Wharf Tavern are excited to announce starting Sunday the 7th of June "KIDS EAT FREE" with each main meal purchase. Enjoy your Sunday family fun day and save yourself some dollars. Children will also receive a sports drink cup and activity bag.
While at the Tavern the kids can have their faces painted with no additional charge from 12pm - 2pm.
This is one awesome deal - bookings are essential call 5444 83 83.
Conditions apply. Requires the purchase of an adult main meal to receive a kids meal. Not available with any other offer. May not be available on public holidays. See staff for details.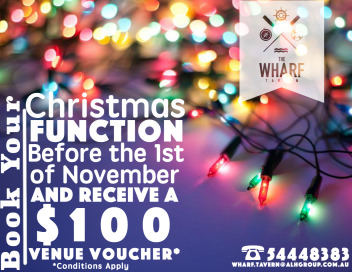 Book Your Christmas Function Event
Make your Festive Season Party booking today!
If you're getting organized for the festive season and thinking of where to host your Christmas Party, we have got the answer. We have plenty of space available for any size function.
As an added bonus book your Christmas party before the 1st of November to receive a $100 venue voucher*. Call 5444 83 83 to book your function today.
*Conditions apply. See staff for details.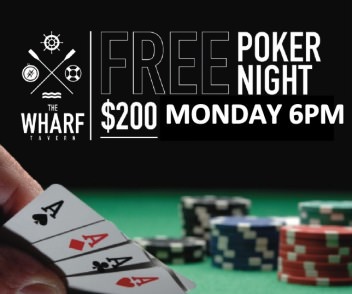 National Pub Poker
$200 cash to be won!
Our poker games are very social and are a great place to get together with your mates for a game of cards.
Whether you're a first timer, amateur or 'pro' player, our tournaments give you the opportunity to learn and develop your Hold'em skills.
Here you can try bluffing, raising, playing short stacked and multi-table tournaments! It is perfect for those who just want to have a good time, as well as those who want to learn how to play.
$200 cash and more in prizes to be won.
Conditions apply. See staff for details.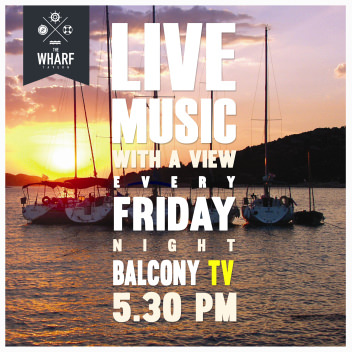 Live, Local and Original Music
Presented by Balcony TV and The Wharf Tavern
The Wharf Tavern Mooloolaba proudly supports local musicians with live music every Friday night from 5.30pm. With a solo artist kicking off the night from 5.30, this is the best spot for a relaxing after work drink.
For those wanting to kick on, we also feature a live band from 9pm. You can have dinner,drinks and get up for a dance, making the Wharf the perfect for a great night out for all.
On the first Friday of every month, BalconyTV is shot at the Wharf Tavern near the riverside deck. The community is welcome to come down and watch as three or four artists are shot that day. These artists then play a 45min set each for the live crowd. Music starts at 5.30pm. Make sure you head down and enjoy this great, free community event!
We'd love for you to enjoy it as well so come down on a Friday arvo & join in! Music with a View.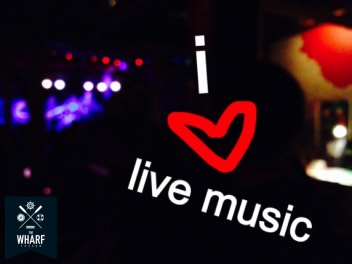 Friday Night Live
The Wharf Tavern proudly supports local and original musicians with live music every Friday afternoon from 4pm. Whether you're having a drink after work or gearing up for a night out, you can't beat the Wharf Tavern's amazing location and atmosphere.
From 9pm every Friday the Wharf Tavern plays host to some of the best cover bands Queensland has to offer. Catering to every age group and all tastes the Wharf Tavern has you covered on Friday nights.
The Helm
Free Entry Fridays
Don't miss hanging at The Helm on Fridays. Kick start the weekend with FREE Entry on Fridays.
Our resident DJ will be pumping all your favourite beats!
This is a FREE event
18+ Only - Photo ID required
Doors 10pm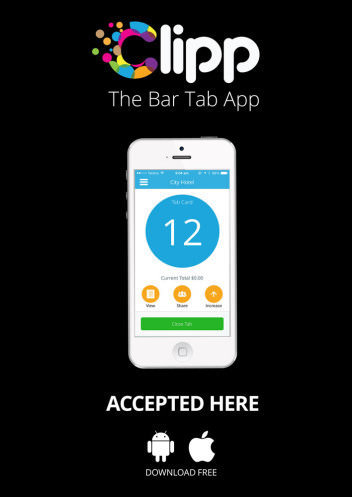 Clipp the Bar Tab App is Now Here
Clipp the Bar Tab App allows you to pay for food and drinks directly from your smartphone.
Simply download the app and connect a credit card to your account.
Set your tab limit and flash your phone when placing your order.
View all your purchases in real time and when you're ready to leave, simply close the tab from your phone.
Come and give it a go!
See staff for details and conditions.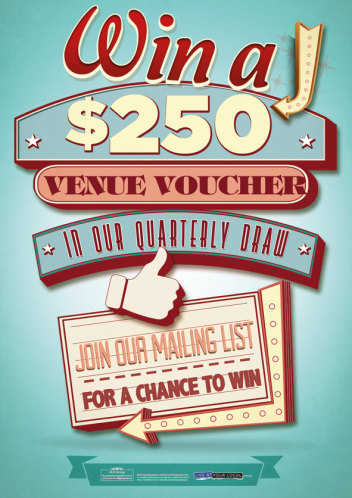 $250 Giveaway Competition
We're giving away a $250 Venue Voucher every quarter!
Make sure you're getting all of our updates and latest special offers to win. Simply fill out the form linked below.
Terms and conditions apply.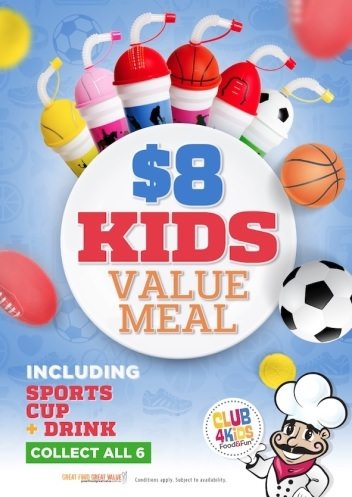 $8 Kids Value Meal including Sports Cup & Drink
For just $8 you will receive a kids meal and a sports cup filled with soft drink or juice!
So get the family together for lunch or dinner at participating locations and leave the cooking and washing up at home!
Conditions apply. Subject to availability. See staff for details.