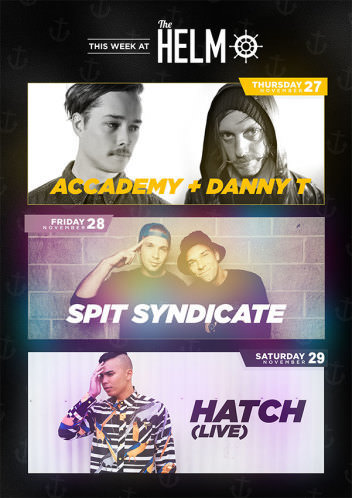 Live Music This Week
At The Helm
Join us at the Helm this week for some amazing live entertainment.
Thursday night - Ministry of Sound Australia House Sessions tour featuring Danny T + Accademy!
Friday - One Day members and Aussie hip hop artist 'Spit Syndicate' join us live for Friday Night Live in the club!
Saturday night - Sydney performer HATCH is returning for his second debut headline set LIVE at The Helm.
Mondays and Wednesdays at 6pm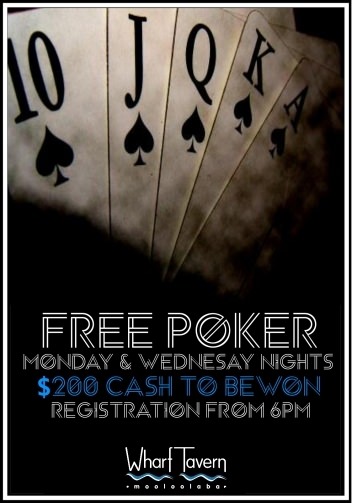 National Pub Poker
$200 cash to be won!
Our poker games are very social and are a great place to get together with your mates for a game of cards. Whether you're a first timer, amateur or 'pro' player, our tournaments give you the opportunity to learn and develop your Hold'em skills.
Here you can try bluffing, raising, playing short stacked and multi-table tournaments! It is perfect for those who just want to have a good time, as well as those who want to learn how to play.
$200 cash and more in prizes to be won.
Conditions apply. See stafffor details.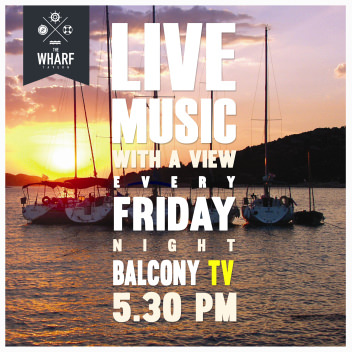 Live, Local and Original Music
Presented by Balcony TV and The Wharf Tavern
The Wharf Tavern Mooloolaba proudly supports local musicians with live music every Friday night from 5.30pm. With a solo artist kicking off the night from 5.30, this is the best spot for a relaxing after work drink.
For those wanting to kick on, we also feature a live band from 9pm. You can have dinner,drinks and get up for a dance, making the Wharf the perfect for a great night out for all.
On the first Friday of every month, BalconyTV is shot at the Wharf Tavern near the riverside deck. The community is welcome to come down and watch as three or four artists are shot that day. These artists then play a 45min set each for the live crowd. Music starts at 5.30pm. Make sure you head down and enjoy this great, free community event!
We'd love for you to enjoy it as well so come down on a Friday arvo & join in! Music with a View.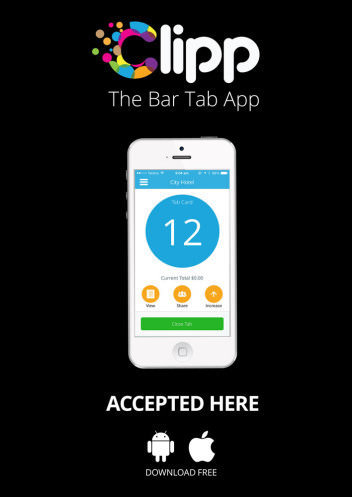 Clipp the Bar Tab App is Now Here
Clipp the Bar Tab App allows you to pay for food and drinks directly from your smartphone.
Simply download the app and connect a credit card to your account.
Set your tab limit and and flash your phone when placing your order.
View all your transactions in real time and when you're ready to leave, simply close the tab from your phone.
Come and give it a go!
See staff for details and conditions.
Available for lunch and dinner, every day at participating venues.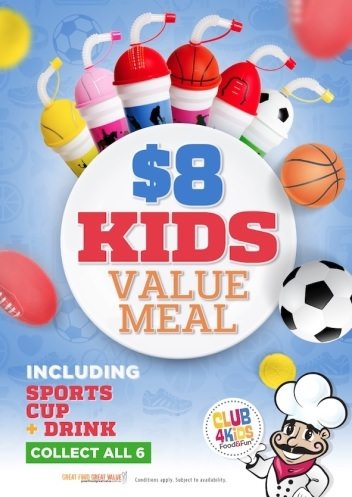 $8 Kids Value Meal including Sports Cup & Drink
For just $8 you will receive a kids meal and a sports cup filled with soft drink or juice!
So get the family together for lunch or dinner at participating locations and leave the cooking and washing up at home!
Conditions apply. Subject to availability. See staff for details.